So we linked up with Footlong Development to host a special screening for Bobbito Garcia and Kevin Couliau's documentary Doin' It In The Park: Pick-Up Basketball, NYC on May 18th, 2013.  The "Sold Out" screening was held at Laemmle's Music Hall in Beverly Hills with a special guest appearance from the man himself, Bobbito Garcia aka Kool Bob Love.  The stage was set, the venue was poppin', the crowd was hyped and the film…WAS DOPE!!!  Read more…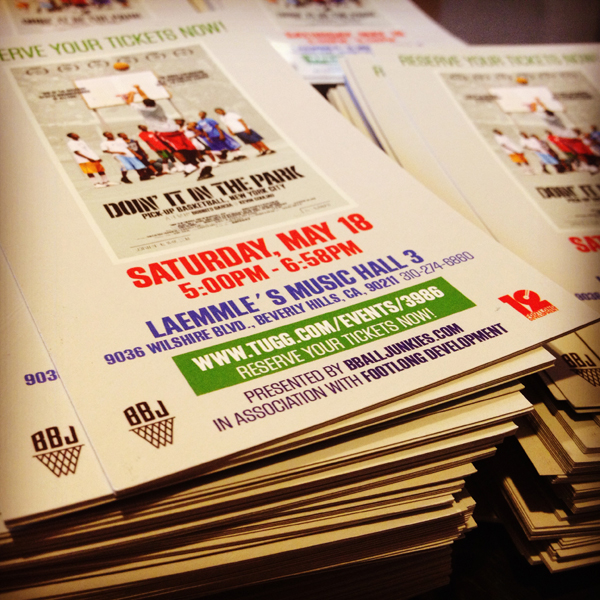 If you were lucky enough to be one of the first 100 guests in attendance, we were giving out some limited edition BBJ Crossover canvas totes with lots of goodies inside.  Overall, the atmosphere was very positive and it lasted throughout the night where the celebration continued at the Blu Monkey in Hollywood.  Not only did LA get to see a great film, but we also got a chance to participate in a Q+A / Meet & Greet with Bobbito, then hang out and listen to my dude rock an after party as a special guest alongside DJ Jedi, Al Jackson and DJ Rome.  The only thing we were missing was a quick 5-on-5 at an outdoor court with Kevin Couliau in attendance – but we can always do that next time!
Some special guests in attendance – Mayda Del Valle and Beat Freaks/Rock Steady Crew members (Bonita Lovett @bgirlbonita & @orianna_feenx).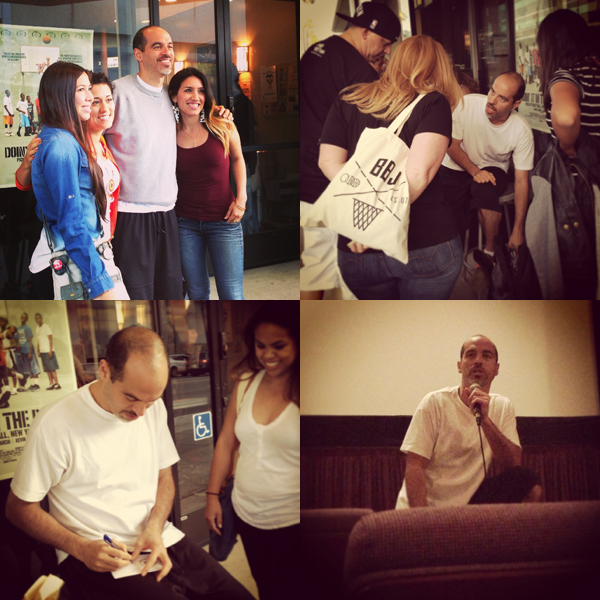 My brotha Asad (Footlong Development) and my dude Bobbito Garcia.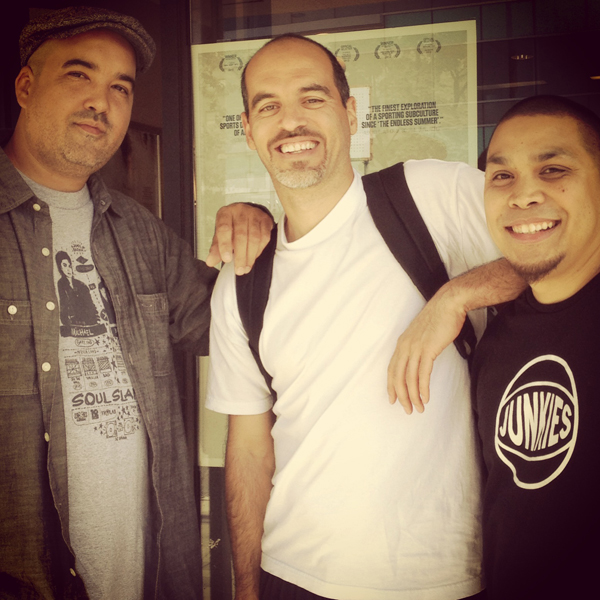 Limited Edition BBJ Crossover Canvas Totes x Sticker Packs and more photos of the Meet & Greet session.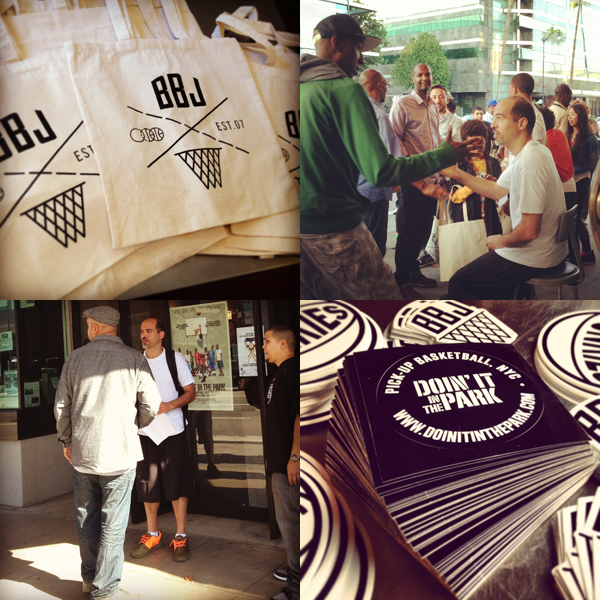 My dude always seems to have love for BBJ!  Thanks for always supporting the brand – I really appreciate that brotha!!!  (Notice the crazy lookin' alien zombies behind us at the Blu Monkey – Hahaha!)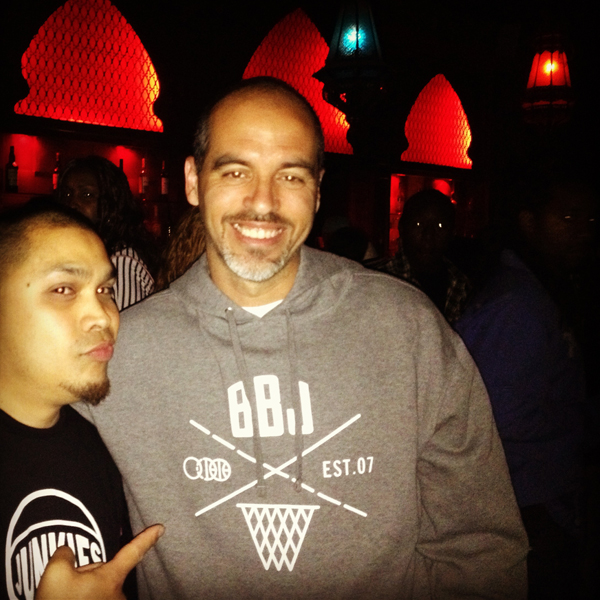 So if you haven't had the opportunity to attend one of the SCREENINGS, go to the website and pick up the digital copy of the film on www.doinitinthepark.com – you won't be disappointed!!  Or better yet, host one of your own screening through www.tugg.com.  Here's the trailer for the film if you haven't seen it already.
Here are some other recent interviews with Bobbito Garcia and Kevin Couliau for the movie Doin' It In The Park:
COMPLEX MAGAZINE:  http://www.complex.com/sports/2013/05/bobbito-garcia-kevin-couliau-doin-it-in-the-park-interview
HUFFINGTON POST:  http://live.huffingtonpost.com/r/segment/doin-it-in-the-park-streetball/5187d3c62b8c2a152900052b 
GRANTLAND:  http://www.grantland.com/blog/hollywood-prospectus/post/_/id/77713/podcast-and-video-dj-and-filmmaker-bobbito-garcia-on-his-new-nyc-pickup-basketball-doc