BBALL JUNKIES is hosting a one day exhibition showcasing the work of long time friend and toy photographer, Jax Navarro (aka @plasticaction). The event was put together to help raise funds for Hoops4Hope to support one of their events in Zimbabwe called "How is it Made?". This event brings in different artists, business people, and basketball together at one of their courts to help inspire the children to think about their careers, and hear from those in their community who are working hard to sustain their families.
There are many opportunities to help Hoops4Hope during our event, here are some ways: Hoops4Hope Charity Raffle, BBJ x PlasticAction special collaboration t-shirt, or H4H Donation Link:
Hoops4Hope Charity Raffle

– $15 each raffle (Buy 2 raffle tickets get 1 free) Note: Winners eligible to win only one of the prize packages:

1st Place Raffle ($800 value)

– Your Choice: 24×36 ChewMamba Acrylic Piece -or- 24×30 Thor Hammer Dunk Acrylic Piece / $100 BBJ Gift Card (Store Credit) / Protein Lab Merchandise

2nd Place Raffle ($550 value)

– Toy Photography Start-Up Kit including Diorama handcrafted by artist Roger Gaytan (@notorious_collector) / Bag of Action Figures / Joby 5K GorillaPod

3rd Place Raffle ($100 value)

– 8×10 Framed PlasticBallerz Piece / $50 BBJ Gift Card (Store Credit) / Protein Lab Merchandise

4th Place Raffle ($80 value)

– 8×10 Framed PlasticBallerz Piece / $25 BBJ Gift Card (Store Credit) / Protein Lab Merchandise

BBJ x PlasticAction Collaboration T-shirt

– Limited Edition

"No-Wook Pass" T-shirt in Black (Adult Sizes: SM-2XL only) $35 – [click here]

Hoops4Hope Donation Link

–

Can't make the event but would like to donate to the organization – [click here]
About Jax Navarro (@plasticaction):
Allen "Jax" Navarro is a Filipino-American photographer, self taught and based out of Valencia, California. Jax's passion for photography began in 2012 with his dog and a mobile phone camera. His dog photography work has been featured in several books published in 2016 and in online publications such as Huffington Post, AdWeek, and Instagram's Blog. Jax has also done freelance work for companies like Purina, Squarespace and Columbia Pictures. In 2016, Jax discovered the small world of Toy Photography where his passions quickly shifted from dogs to storytelling with toys. His work has been featured at San Diego Comic Con, Star Wars Celebration, and Toy Fair New York, along with online publications from Marvel, ESPN, Nerdist, Gizmodo, Yahoo, and Entertainment Weekly. He is known for his PlasticBallerz series, where Jax creates pieces centered around the game of basketball. He is inspired through comedy, film, and pop culture, but ultimately credits his wife, Lora, for his success and passion for photography. For more info on Jax Navarro's work, visit plasticactionjax.com.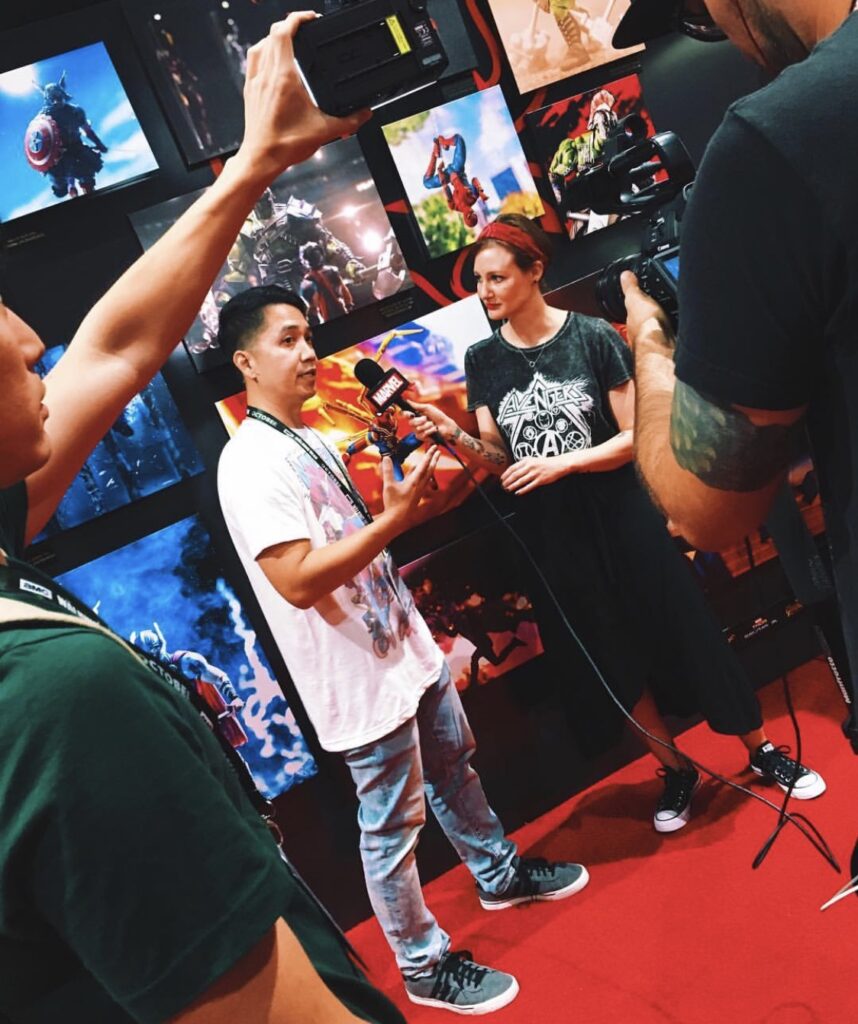 About Hoops4Hope (@hoops4hopeglobal):
Hoops 4 Hope (H4H) is a non-profit organization that has been operating for the last 23 years in underserved communities throughout Zimbabwe and South Africa. Beginning in Zimbabwe in 1995, our organization committed itself to improving the lives of youth, ages 6 – 16, and their communities through the power of sport. Over time, H4H has expanded its influence to work in seven countries around the world, including South Africa, Angola, Mozambique, Zimbabwe, Lithuania, Canada, and the United States. Now, our programming directly reaches 10,000 children a year in more than 70 schools across Africa.
Using sport as our platform, Hoops4Hope is dedicated to giving children and young adults the tools needed to face the many challenges of growing up in disadvantaged communities. By training and empowering young leaders to work in their own communities, H4H programs provide the opportunity for kids to reach their full potential in a safe learning environment. H4H collaborates with other organizations to learn and share best practices with other cultures across the world. For more info visit: www.hoopsafrica.org / vimeo.com/hoops4hope
Contributors:
The Earl (@thespearl) – Music (All Vinyl Set)
Protein Lab at The Source (@thelab_bp) – Raffle Prizes & Acai Bowls
Roger Gaytan (@notorious_collector) – Raffle Prize
Rob Carlos(@_robcarlos) – Installation Support
Location: BBALL JUNKIES
Address: 3482 E Orangethorpe Ave Anaheim, California 92806
Date: Saturday, June 22, 2019
Time: 4PM-9PM
Music / Food & Refreshments / Acai Bowls by Protein Lab